Saltillo tile and Terra Cotta tile is on sale now
Specializing in Saltillo Tile, Manganese Saltillo Tiles, Terra Cotta Tile, Mexican Painted Tile, Talavera tiles, Cantera Stone, Copper Sinks, Hammered Copper, and Tile Sealer, we are here to help make your construction project easy and beautiful with our products of Mexican decor.
Click here to REQUEST A QUOTE TODAY online!  Call 512-260-9111
See what's ON SALE now!
We will Match BEAT any competitor's price in the U.S. 
We are your resource for the perfect Hacienda-style, Mexican decor at wholesale prices! At Rustico Tile and Stone (formerly known as South Texas Saltillo Connection), we offer superb customer service and carry the best quality products imported directly from Mexico.  We are the experts when it comes to Saltillo tile.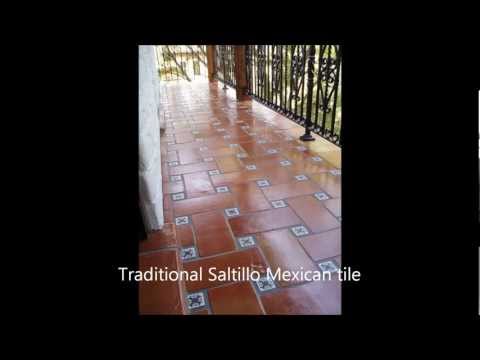 We are here to help make your construction project easy and beautiful with our products! We invite retailers to contact us for saltillo tile distribution information. Get a quote online!  Rustico Tile and Stone offers a wide variety of hand made Mexican tile and natural stone tile along with Talavera Tiles and customized Cantera columns and fireplaces. As an alternative to ceramic tile, you are bound to find exactly what you are looking for to update the look and feel of your home decor with our large selection of Rustic Saltillo tile, Terra Cotta Floor Tile, Cantera stone, Mexican floor tiles, hand-painted tiles, and Copper bathtubs, copper sconces, and sinks. Here at Rustico Tile & Stone, everything is available for wholesale prices so you can be confident that you are receiving the highest quality products at low prices. We have the largest selection of Saltillo tile, Terracotta tile, Talavera ceramic tile and sinks, Mexican Talavera tiles, Mexican pavers, Cantera, Copper Sinks, Mexican Tile, Copper Sconces and Flooring Sealer products from around the world, and we are bringing them to you at the lowest prices. Our authentic products are direct from Mexico and we oversee the manufacturing processes to ensure that our products are of the highest quality every time. We take pride in our customer service and we make it a point to give each and every customer the time and attention they deserve. Experts in Mexican tile floors and Spanish tile, we are here to answer any questions that you have regarding the ordering, installation or maintenance of your rustic tile.
We have been featured multiple times on:
Call or email us (info@rusticots.com) today for your price quote and advice about how to buy saltillo tile, mexican tile, terra cotta tile, manganese saltillo, cantera columns, other cantera stone applications, copper sinks and copper bathtubs, painted tiles, talavera, or floor sealer.
To Read More Information on our blog, take a peek at some recent articles: